If these recent Marie Claire snaps are anything to go by, it's pretty safe to say Alicia Keys is still on fire.
Taking time from her hotly selling Set The World On Fire tour, the diva dons the elegant threads of Gucci, Diane von Furstenberg, Versace, Cavalli to name a few to serve as the mag's July cover girl (already on newsstands everywhere).
Dishing on her relationship with hubby Swizz Beatz, artistic evolution, and so much more,  tuck in to see the behind the scenes action of the story's accompanying photoshoot and finished products: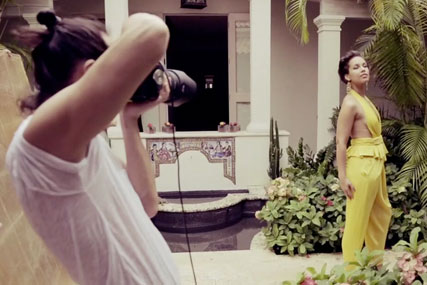 It all awaits below…
Your thoughts?