With the iTunes release date (April 12th) of the track drawing nearer, Kelly Rowland has finally premiered the video for 'Motivation (Ft. Lil Wayne)'. The production was overseen by noted director Sarah Chatfield and choreographed Frank Gatson and Luam.
Check out Rowland's new video below:
This is a sensual video that certainly matched the theme of the song. However, like 'Commander', there was something lacking from the clip.
While the backup dancers' choreography was on point, a solo dance break or simply more activity from Rowland would have gone a long way in making the entire visual more interesting. In fact, for someone who effortlessly delivered in videos like Destiny's Child's 'Lose My Breath', it seemed as though Rowland was holding back once again.
Either way, this video will have to suffice as Rowland can't afford another false start given the dire need for her upcoming album to be a hit. With an album from Beyonce looming on the horizon, Rowland has no more room for 2nd chances.
Hopefully, where this clip fell short with the dancing, she will compensate for it in her live performances. Tina Knowles and I will be watching.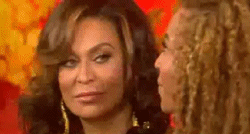 [polldaddy poll=4847135]