The McTwerk Team leader is back at it – this time on stage!
That's right.  After your girl Miley Cyrus already unveiled her "love for twerking" via a viral Youtube video months ago, now the former Disney princess has taken to the stage to show off her twerk skills.
Joining rapper Juicy J for a festive performance of 'Bandz A Make Her Dance', 'The Climb' songstress climbed on stage and showed amateurs how to really get low and pick up it slow.  See all the action above.
P.S. – Before Cyrus dropped by to drop it, she released a new hip hop infused tune this week 'We Can't Stop'.  Hear it here.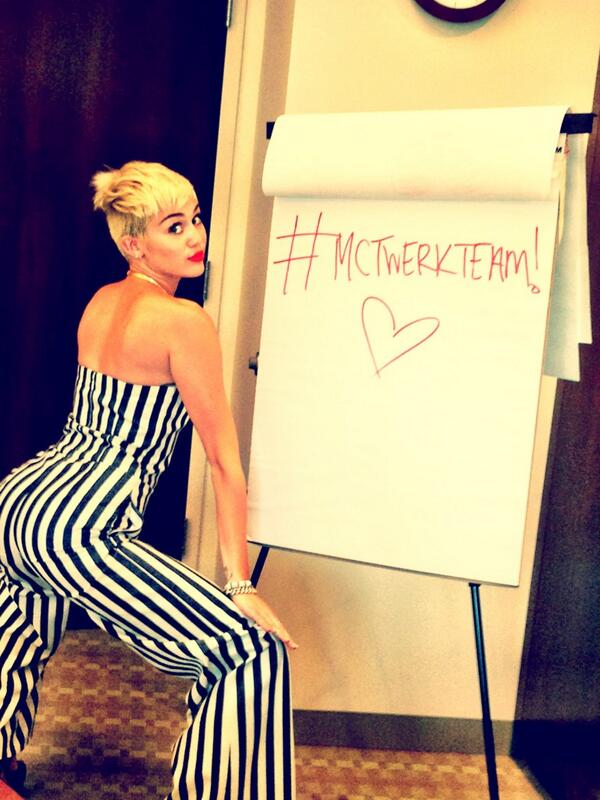 Your thoughts?