For as many seismic moments as Ciara has delivered over the course of her illustrious career, there have been a number that have flown under the radar.
We're not here to wallow in the minutia of "why." Instead, we're celebrating the rare gems that continue to shine – even if they didn't garner the appreciation they deserved at the point of release.
Join us below as we countdown That Grape Juice's Top 5: Underrated Ciara Music Videos…
5. Sorry
Ciara is, of course, synonymous with dancing, but she's also a skilled storyteller both lyrically and visually.
Case in point this slick Christopher Sims-directed video, which manages to fuse narrative, movement, and beauty all at once.
************
4. Gimme Dat
You know you're in for a treat when you're greeted by a backend 30 seconds into this fireball of energy.
With CiCi being a seasoned dancer, this choreo-driven video saw her wow with military-like precision and agility. She's long listed Janet Jackson as one of her primary influences, which is apt because much of the movement in this clip is very evocative of 'Rhythm Nation.'
************
3. I'm Out (ft. Nicki Minaj)
Skilled performers like Ciara are well equipped to deliver no matter how sparse or plentiful their backdrop. Still, there's nothing quite like seeing showstoppers electrify on sets befitting of their talent.
This big-budget affair saw Mrs Wilson show up and show out – from the fierce choreography to the looks to the chemistry with Nicki. A gem.
************
2. Go Girl
Jumping from the table into a split? Ciara played approximately no games with this criminally underrated video. Re-watching this reminds that CiCi was making viral videos before viral videos were a thing.
We'd love to see her re-engage with this sound and futuristic aesthetic.
************
1. Dance Like We're Making Love
It's the everything for us.
All at once, this watches like a music video, a movie, and a commercial.
Directed by Dave Meyers, the clip evokes an air of opulence, sensuality, and mystery.
What's more, while CiCi is renowned for street dance this skewed more technical – incorporating ballroom with her trademark flair. Some of the best elements are embedded in the intricacy of the movement.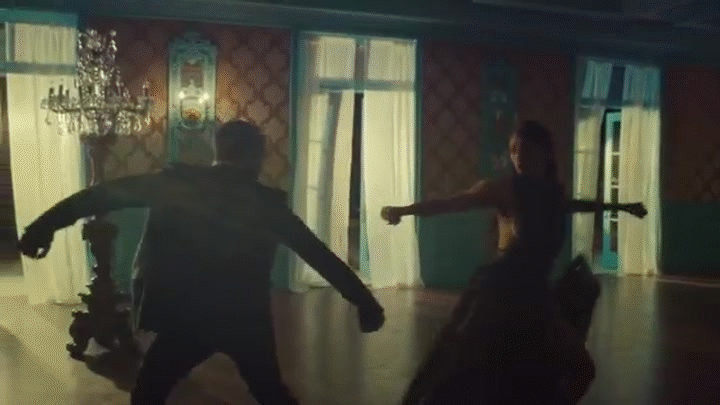 This was evolution in motion and serves as one of her career-best videos.
************
Do you agree with our picks?
Your thoughts?