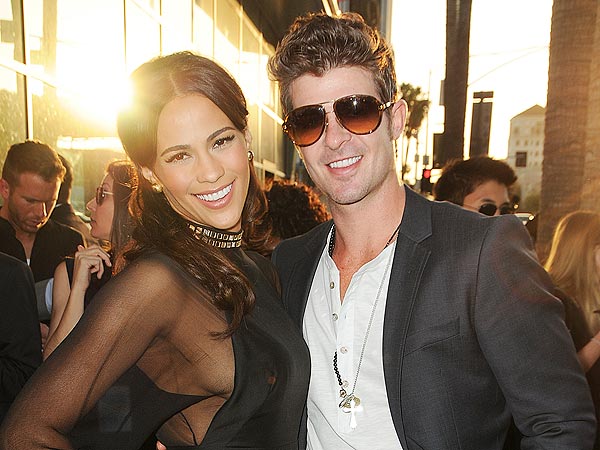 That Grape Juice is saddened to report that Grammy-nominated R&B singer Robin Thicke has bid adieu to marriage to actress Paula Patton.
The couple, who met nearly 20 years ago and are bringing to close nearly 10 years of marriage, have one son, Julian, 3.
Read their official statement below:

The couple can be seen together in Thicke's 2007 hit 'Lost Without You' video
"We will always love each other and be best friends, however, we have mutually decided to separate at this time," the singer and the actress told PEOPLE in an exclusive statement.
More on this story as it develops.
Your thoughts?