Britney Spears isn't famed for her stellar vocals, but more-so her ability to put on a show. However, even that was proving problematic last night during her concert in Japan.
While performing 'Slave 4 U,' the 36-year-old put on a mask. Yet, when trying to take it off she instead removed her mic while then became tangled in her hair.
If it sounds like a mess that's because it was.
Worst still is the fact that her "vocals" continued to blare out of the speakers the entire time.
See what we mean below….
At this point, it continues to baffle why anyone would pay to "hear" a show they could have played on their iPod.
Add to that the reality that the best of Britney lives on YouTube and there's literally no point to subject oneself to what has become a farce.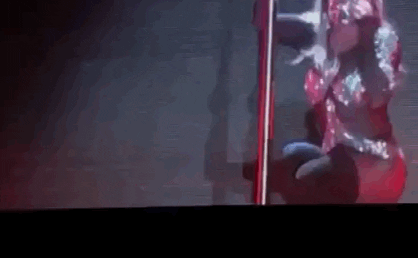 Your thoughts?