Simon Cowell is gearing up for what could possibly be the launch of the most successful US talent show to ever hit the airwaves. In an effort to build buzz for the show, the music mogul has boldly announced that the winner of this fall's 'The X-Factor US' will receive an astounding $5 million recording contract.
Check out more details that Simon revealed about the format of the new programme below:
$5 million?! It looks like Simon is ready to challenge the 'American Idol' machine with everything he has to offer. Undoubtedly, such a proposition will attract singers from from all genres of music to enter the contest, especially since the allure of 'Idol' has faded and it no longer draws the crop of talent that it did in the 1st 3 seasons.
Let the games begin! Isn't that right KiKi?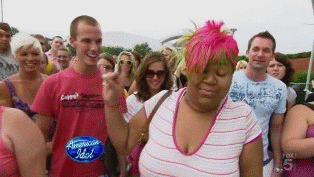 Thoughts?