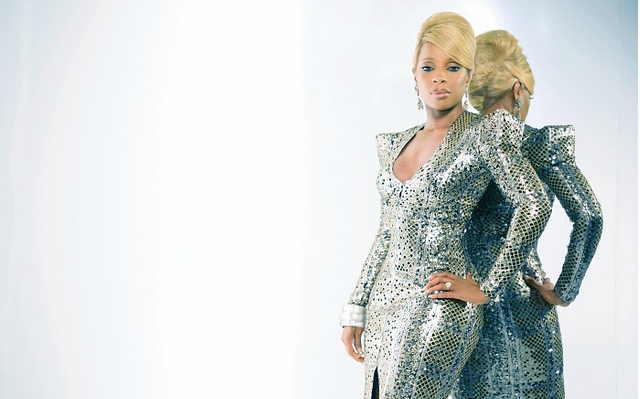 It will be a 'A Mary Christmas' if the numbers listed aboard Mary J. Blige's first full length holiday album are anything to judge by.
As reported here, the album is decorated with guest appearances from the likes of fellow music royal Barbra Streisand, Latin hitmaker Marc Anthony, and powerhouse singer Jessie J.
As if that wasn't enough, the Hip Hop Soul queen also enlisted the incomparable vocals of gospel royalty The Clark Sisters for an amazing take on Christmas classic 'The First Noel'.  Immediately becoming a fan favorite on the set – which hit stores October 15th – tuck in below to hear this match made in holiday heaven:
Yes yes yes and yes some more!
With all the performers listed known for their proclivities to take center stage with every weapon in their vocals arsenals (see:  growls, melisma, and, of course, volume), the level of restraint practiced by all was much welcomed on this Christmas classic.  But, even with that restraint, the ladies managed to offer a soulful showing befitting of Hip Hop Soul and gospel royalty.
As always, Karen's unmistakable vocal stylings shine as a highlight.
Your thoughts?