With a career decorated with milestones, you'd think it difficult to continue a reign as strong as top-selling rapper Eminem has over a decade since his debut.  But, as the week has proven, Em may just be getting started.
As if earning the second best first week sales of the year with his new album 'The Marshall Mathers LP 2' (predicted 700k) wasn't enough, the 'Stan' rapper now stands as the first and only solo artist in history to notch four top 20s simultaneously.  Such feat was accomplished this week when his latest number 'The Monster' – featuring 'Disturbia' damsel Rihanna – made its debut at #3 (his third highest debut to date).
And, while 'Monster' has done its part to scare away some of the Billboard Hot 100's diva dominators (see:  Lady Gaga, Katy Perry, Miley Cyrus), one diva-in-training has yet to budge…Lorde.
Living up to her blockbuster hit 'Royals', the songstress continues her reign at #1 for a sixth week.  Find out how everyone else fared below:
Eminem's 'Monster' makes him the first solo act in history to clock four simultaneous top 20 hits.  The last act to do this (as a lead act) was The Beatles nearly five decades ago.  The Beatles, at the time of their feat, notched six top 20s simultaneously.
Yes, acts like Lil Wayne, T-Pain, and Ludacris have seen multiple entires in Billboard Hot 100's top 20, but they were features and not lead acts.
The history making feat is just one of few eventful occurrences on the tally this week, however.  See the full list below:
Billboard Hot 100 
1.  Lorde – 'Royals'
2.  Miley Cyrus – 'Wrecking Ball'
3.  Eminem – 'The Monster'
4.  Katy Perry – 'Roar'
5.  Avicii – 'Wake Me Up'
6.  One Direction – 'Story of My Life'
7. Drake – 'Hold On, We're Going Home'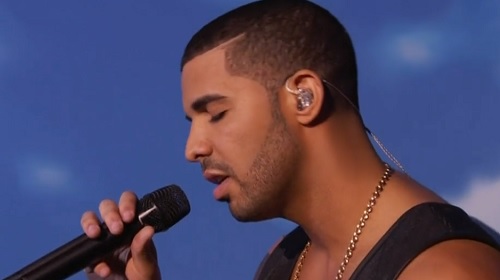 8.  Imagine Dragons – 'Demons'
9. OneRepublic's – 'Counting Stars'
10.  Lady Gaga's 'Applause'
In related news, Gaga's newest track 'Venus' debuts at #32 while Justin Bieber's 'Recovery' bows at #41.
Your thoughts?